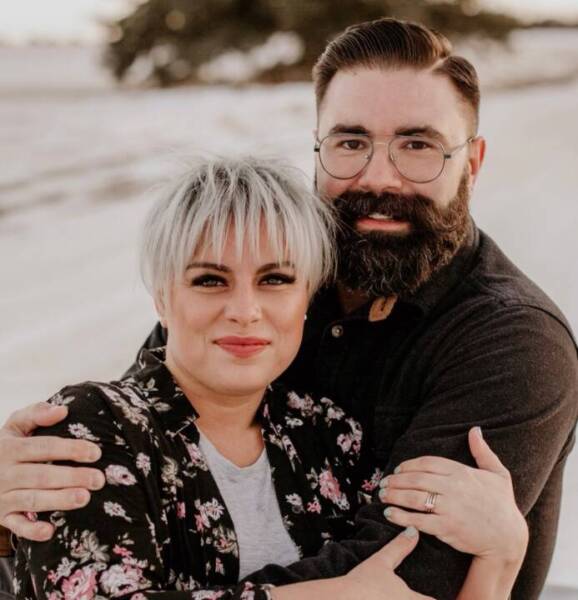 Alberta Woman Detained Over COVID Test
January 29, 2021 Marsha Mowers
When Chris Mathis' wife Niki returned to Calgary from a US trip on January 28th, she thought she had fulfilled the necessary test requirements to arrive home to Canada. She boarded her flight from the US with proof of her test, however she didn't realize that she had a Rapid Antigen Test, not the PCR that is required for Canada, until she landed in Calgary.
In a Facebook post on Thursday night, Mathis claimed his wife was "greeted by a Police Officer and an AHS official. They rejected her results and told her she needed to go immediately to an isolation facility. She was told if she resisted she would be arrested."
Concerned for his wife, Mathis says he asked to speak with on the phone with the Police Officer and the Alberta Public Health Official who were with his wife. He says he spoke with the police officer who he asked for his name and badge number and the officer would not give it to him and reiterated what his wife said, that she would be arrested for not complying. He says he asked for a location of where she was being taken and was denied again.
"I pushed, I questioned, I tried to fight but they said they would arrest her if she resisted. They would NOT give me any information on where they were taking my wife. She was not allowed to get her vehicle from the airport, she was immediately put in a white van surrounded by police escorts and taken to an unknown facility that is under full surveillance and has security at every entrance and exit."
When Canadian Travel News spoke with Mathis at 12:30pm ET on Friday, he said his wife is still waiting for someone to test her.  He said he was only able to know her whereabouts due to the tracking feature on her iPhone, which is a hotel just on the outskirts of Calgary Airport.
Canadian Travel News reached out to CBSA, The Calgary Police and Alberta Public Health for comment. We asked for the quarantine locations, how a traveler without the correct test was able to board a flight to Canada and what protocol is at the airport for testing travelers.
At the time of writing, only the CBSA has responded, directing us to Canada Public Health, saying,
"None of (your) questions are for the CBSA to address. The CBSA can only speak to its role, which was explained below. Once a traveller is admitted into Canada, the responsibility to monitor and track the individuals from a public health perspective is not within the scope or mandate of the CBSA. When questions arise with regards to either a traveller's health status, quarantine plan or their COVID test documents the traveller will be referred to a Public Health Agency of Canada (PHAC) staff member who will make the final determination."
Today's the Trudeau government announced mandatory testing on arrival in Canada and a $2,000 quarantine in a government facility while awaiting results.
About the Author
Marsha Mowers made the move to editorial side of travel after many years working in destination marketing where she represented places such as NYC and Las Vegas. Her experience on "both sides" of the industry has put her in a unique position to provide valuable context to both readers and trade partners. Marsha also serves as Director of Content for TravelPulse Canada
6 responses to "Alberta Woman Detained Over COVID Test"