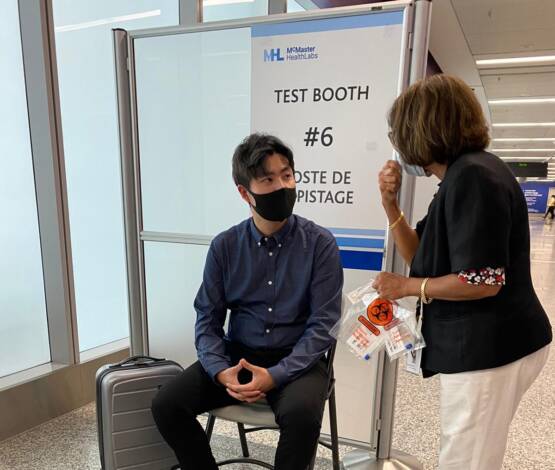 Mandatory COVID Tests at Toronto Pearson This Week Turn Up 32 Positive Cases
February 6, 2021 Admin
TheStar.com – Mandatory COVID-19 tests at Pearson airport have found at least 32 cases of the virus, and Peel police have handed out $750 tickets to three international travellers who refused them as the federal government works to get quarantine hotels up and running.
Those 32 positive tests came from 6,243 overall tests, which marks a positivity rate of barely 0.5 per cent, or one out of 200 people.
The tests have been required of all arriving passengers from other countries since Monday noon under an Ontario government order aimed at detecting more contagious variants of the virus that could seed a third and more devastating wave of the pandemic with vaccines in short supply.
About the Author