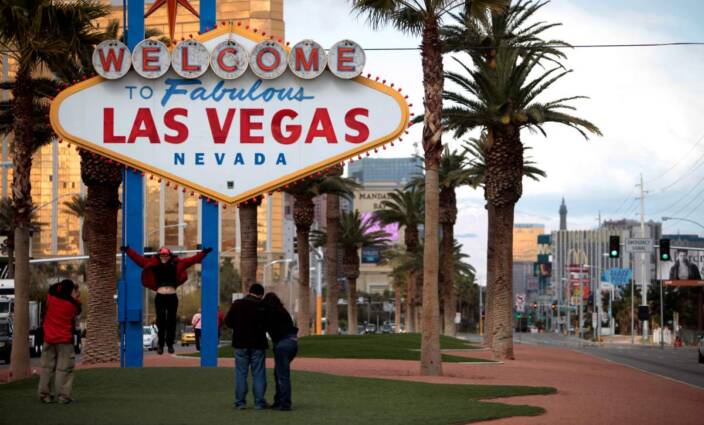 Some Las Vegas Casinos Shifting to 24-hour Operations Soon: Full Occupancy by May 1
February 21, 2021 Admin
Some Las Vegas casinos will soon be shifting to 24-7 operations. They're also gradually bumping up the number of people allowed inside their casinos.
Planet Hollywood will begin operating 24 hours a day, seven days a week on Thursday, Feb. 25. MGM Resorts International says The Mirage, Mandalay Bay and Park MGM casinos will shift from limited hours to full-on 24/7 operations starting Wednesday, March 3.
Casinos have been operating at a limited capacity of 25% since November. On Feb. 15, they were allowed to begin accepting up to 35% capacity on the gaming floor. By March 15, gaming floor capacity will be allowed up to 50%, according to a state health directive.
The government of Nevada has announced that at the start of May, casinos will be allowed to operate at full capacity. Safety measures such as mandatory face coverings and social distancing measures will stay in place for an undetermined period of time.
"As we begin to see positive signs around the public's sentiment about traveling, coupled with important progress on the vaccination front and decreasing COVID-19 case numbers, bringing Mandalay Bay, Park MGM and The Mirage back to full-week operations is an important step for us," Bill Hornbuckle, MGM Resorts' CEO & President, said in a statement Wednesday. "We remain optimistic about Las Vegas' recovery and our ability to bring employees back to work as business volumes allow us to do so."
MGM Resorts announced last week that it was increasing the capacity for two of its shows and reopening two others. The shows included the Brad Garrett's Comedy Club at the MGM Resort and Carrot Top and "Fantasy" show at the Luxor hotel-casino.
About the Author