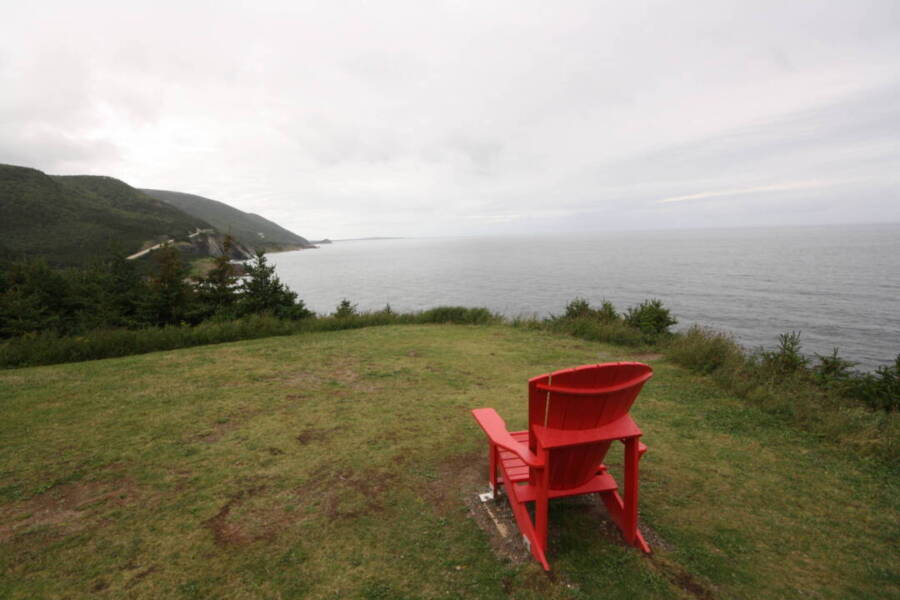 Canadians Looking to Stay Close to Home Again This Summer: New Ipsos/Global News Poll
February 22, 2021 Jim Byers
There's good news for domestic tourism in Canada this year. But it's not a very happy report for anyone selling trips to Europe.
A new Ipsos poll conducted on behalf of Global News finds that only three per cent of Canadians are willing to leave the country right now, and that 90% say they only feel comfortable travelling in Canada between now and the fall.
Only 18% of Canadians say they would be comfortable going abroad before the end of this year, which of course means that 82% of Canadians are giving the idea the thumbs down. The poll also found that men are more likely than women to say they'd be willing to leave the country at some point this year (24% v. 16%).
Ipsos said it looks like international travel for Canadians won't pick up until next year. Thirty seven per cent of Canadians say they'd feel comfortable leaving the country in 2022, although the report's authors note that that could be anytime between January and December. Men are more likely than women to say they'd feel comfortable travelling abroad in 2022 (41% v. 32%).
Another 27% would prefer to wait a little longer (i.e. until 2023 or later) before feeling comfortable travelling abroad. This means that almost two-thirds (64%) of Canadians would not be comfortable leaving Canada until 2022 or later, which is great if you're selling trips in Canada to Canadians but not so good if you run a hotel in the UK or the Caribbean.
A remarkable 17% of respondents say they'll never feel comfortable travelling abroad. Younger Canadians are less likely to say so (8% of 18-34-year-olds v. 19% of 35-54 year-olds and 21% of 55+ year-olds). Women are more likely than men to say that they'll never feel comfortable travelling abroad (21% v. 11%).
A major reason behind Canadians' unease with travelling internationally at this time is certainly the government's recently tightened travel rules acting as intended; meaning a strong disincentive to non-essential international travel during a global pandemic, Ipsos said. A large majority (83%) of Canadians agree (47% strongly/36% somewhat) that they support the new federal government travel rules, which include pre-testing, testing upon arrival, and a mandatory hotel quarantine at the traveller's own expense. Three-quarters (74%) of those aged 18-34 agree they support the new rules, which is a proportion that increases even more among those aged 35-54 (84%) and 55+ (89%).
The strengthened measures enjoy particularly strong support in Atlantic Canada, where almost two-thirds (63%) 'strongly agree' with these measures. Even if Canadians generally agree they support the new travel rules, those in the Prairies show a little less agreement with the rest of the country; three in ten (29%) in Saskatchewan/Manitoba disagree with the rules (with 20% saying they 'strongly disagree') while 15% of those in Alberta also say they 'strongly disagree'.
Despite some criticism that the new travel rules are too stringent and excessive, Canadians largely reject that point of view; over three-quarters (77%) disagree (44% strongly/33% somewhat) with that sentiment. Although younger Canadians are a little less likely to disagree than older ones, the fact remains that fewer than two-thirds (66%) of those aged 18-34 years disagree that the new rules are excessive (v. 76% among 35-54 year-olds and 87% among 55+ year-olds). In fact, nine in ten (90%) believe that the government should have enacted this plan months ago and a similar proportion (86%) think that the government should do everything it can to discourage leisure travel.
As the new rules came into effect, questions remained over the fairness of subjecting Canadians who had already left the country to new rules that did not even exist when they left. Those abroad expecting to rely on a well of sympathy from their fellow Canadians may be left wanting; only four in ten (41%) agree (10% strongly/31% somewhat) that the new rules should make exceptions for Canadians who are already abroad, though younger Canadians are slightly more sympathetic (52% among 18-34 year-olds).
Weaker still is the level of sympathy for snowbirds who travel to second homes or longer-term rentals in places like Florida, Arizona, and Mexico; three in ten (31%) agree (8% strongly/24% somewhat) that we need to be more supportive of these Canadians choosing to head south to enjoy a sunnier climate. Interestingly, those aged 55+ are most likely to say they 'strongly disagree' with the idea of being more supportive of snowbirds (40% v. 37% among 35-54 year-olds and 29% among 18-34 year-olds), suggesting that even older Canadians are divided amongst themselves over how much support should be given to snowbirds willingly leaving the country for seemingly non-essential reasons.
About the Study
These are some of the findings of an Ipsos poll conducted between February 8-10, 2021, on behalf of Global News. For this survey, a sample of 1,000 Canadians aged 18+ was interviewed online. In this case, the poll is accurate to within ± 3.5 percentage points, 19 times out of 20, had all Canadians aged 18+ been polled.
About the Author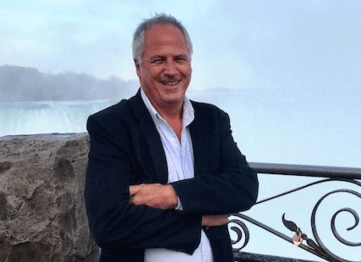 Jim Byers was travel editor for five years at the Toronto Star, which has the largest travel section in North America. "Canada's Travel Guy" is a sought-after expert in the industry and has recently published his first e-book "Ontario Escapes, 19: Places to Visit Right Now."  Jim also serves as Senior Editorial Director for TravelPulse Canada.